Our Team
Meet your local insurance experts.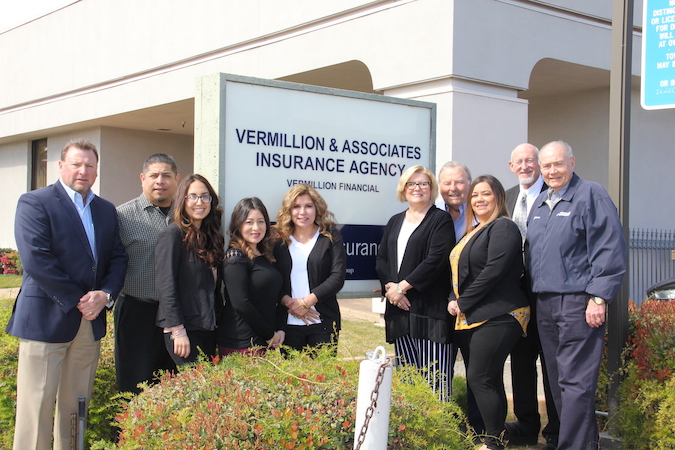 Outstanding service starts with an outstanding team. Meet the professionals behind Vermillion & Associates Insurance Agency.
---
Sanger Team
---
Douglas G. Vermillion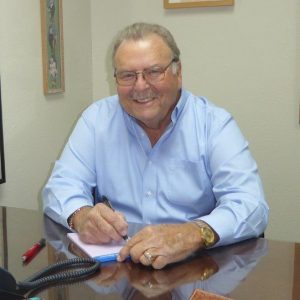 Douglas G. Vermillion, owner and agency founder since 1965, has served and continues to serve his vast clients and friends building strong relationships in our community and providing valuable knowledge to his growing client base.
Douglas provides his valued clients with insurance products proven to deliver when needed now and in the future.
---
Johnnie F. Steinert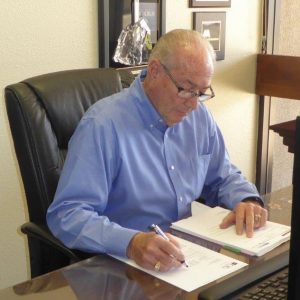 Johnnie F. Steinert, insurance agent since 1961 as a Commercial Lines Producer, licensed Property & Casualty Agent in 1962 and licensed Life & Health since 1983.
I have been working as a fulltime agent from June 1961 to retirement in January 2003. I have been working part-time with Vermillion & Associates from June 2004 to the present date.
---
Denise R. Deaver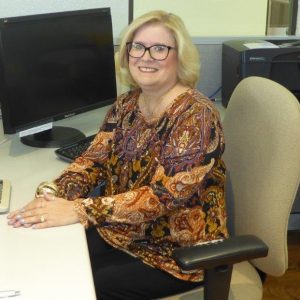 Denise R. Deaver, Agent, CSR, Bookkeeper and agency partner with Vermillion & Associates Insurance Agency. Denise started working at the family business when she was 12 years old filing for her father Douglas, and then after graduating high school she obtained her Insurance License and became very active in the family business.
 Being in the business for over 38 years, I enjoy working with my clients as they become like family members. I pride myself in always providing the best professional services I can to my clients and understanding their needs.
I am a people person, so I do love the job that I do and the services that I provide to my community.
---
Jessica Ruiz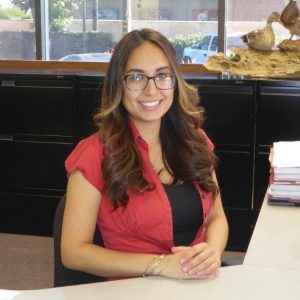 Jessica Ruiz, has worked for Vermillion & Associates since 2004. Jessica started working for the company in high school as an office assistant.
She received her Property and Casualty License in 2008 and is now the Commercial and Agricultural Lines CSR.
---
Alejandra P. Lusk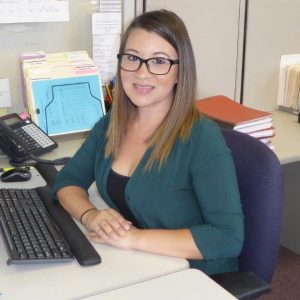 Alejandra P. Lusk, Commercial Lines CSR with Vermillion & Associates Insurance Agency. Alejandra has been with the Agency since 2009, where she first started filing and answering the phones. She then went onto the next step and received her Property and Casualty License in 2012. Alejandra is bilingual in the Spanish language.
I value relationships and understand the importance of protecting the most valuable assets families and business owners possess throughout their lifetime. I am dedicated to servicing families and businesses in the San Joaquin Valley.
---
Rebecca Cisneros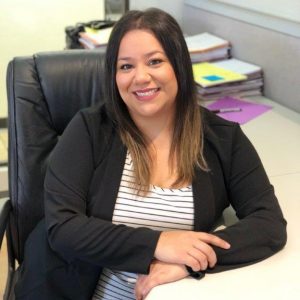 Rebecca Cisneros, Customer Service Representative and Office Assistant with Vermillion & Associates Insurance Agency. Rebecca has been in customer service for over 13 years. After finalizing her studies at Cal State LA and working in Financing and Bookkeeping, she joined Vermillion & Associates over a year ago.
Making sure my customers are satisfied and at ease is my main goal. I treat our present clients and potential customers the way I would want to be treated and that is with utmost respect and understanding. Creating a work environment that is friendly and professional here at Vermillion & Associates is something I take pride in doing. There are two things I can control, that is, my work ethic and attitude, and I keep a positive perspective on both.
---
Selma Team
---
Eddie Montelongo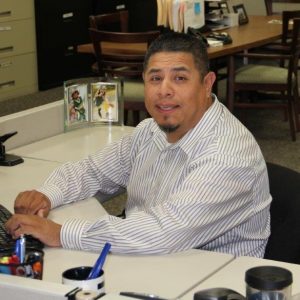 Eddie Montelongo, Personal Lines Manager with Vermillion & Associates Insurance Agency where he oversees the entire Personal Lines Department. Eddie's main responsibilities are to underwrite each risk and then quote or issue all policies within the department. He has held this position with Vermillion & Associates since June of 2014.
Eddie has been a licensed Casualty & Property Broker/Agency since 2001. With over 17 years of experience in the insurance field, Eddie has had the opportunity to sell policies to fit individual client needs with an emphasis on long-term relationship building as well as excellent customer service. Eddie prides himself on his extensive knowledge of insurance guidelines and procedures.
---
Rosie Cantu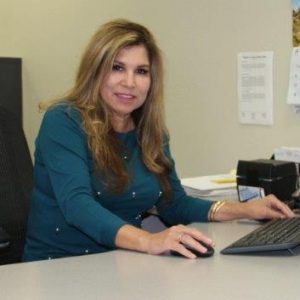 Rosie Cantu, Customer Service Representative for Vermillion & Associates Insurance Agency since 2016. After many years in the dental field, I decided to change careers and it has been one of the best decisions I have made. Greeting our clients at the Selma Office and helping them make a payment or answer any question they may have is very rewarding.
Since I grew up in Selma many of our clients are long-time family friends. Being bilingual in Spanish is comforting to our Spanish speaking clients. I have become comfortable with the insurance industry even though it was all so new to me.
---
Tulare Team
---
David E. Vermillion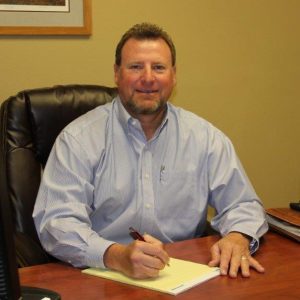 David E. Vermillion, agent and agency partner with Vermillion & Associates Insurance Agency since 1989. David received his Bachelor's Degree in Business Administration and Insurance and Risk Management from Fresno State University. He then began his career in the financial services arena before joining the family business and now focuses on risk management for his clients in the commercial and agricultural areas throughout the San Joaquin Valley.
I pride myself in providing service to my clients above their expectations, always pursuing excellence and understanding their business and partnering with them, making recommendations and adding value unprecedented in today's marketplace. As a quote I've recently read, "Success is not the key to happiness. Happiness is the key to success. If you love what you are doing, you will be successful." I love what I do for my clients, building relationships, managing risks and along the way, helping our agency family grow.
---
Bruce "Woody" Smith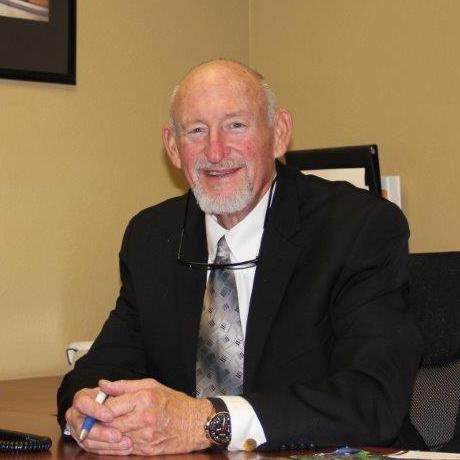 Bruce "Woody" Smith, CIC, CWCA, started his Insurance career on April 1, 1974 as an employee/Agent at Spuhler and Sturgeon Insurance in Tulare, California. After becoming a partner in the firm late 1996, Spuhier and Sturgeon grew through the acquisition of other agencies eventually merging with Lonnie Hooper insurance in the early 80s.
Insurance work and education has never left Bruce's attention since 1974. Even while purchasing other business interests he maintained the continuing education required for licensing as well as earning and keeping up with the continuing education requirement of the C.I.C. (certified insurance counselor) and a C.W.C.A. ( California Workers Compensation Advisor). In addition to these educational programs, personal development has always been a great interest for Bruce. In 1985 he passed a week-long course Zig Ziglar (See you at the top). The lessons learned during this study were returned to Tulare and used in training others, assisting many with personal development goals habits for success.
Bruce sold his ownership interest in Hooper, Spuhier and Sturgeon in the late 80s and honored a 5 year non compete that took him out of the Tulare area for 5 years. During this time away from local insurance sales he worked for a past client as a salesman/ Business Manager for a local dairy equipment installation Company.
In 1994 Bruce joined NSE Insurance agencies working out of the Tulare office. Still leading a double life in two businesses, Bruce was a West Coast sales manager for a major manufacturer of Milking Equipment (Bou—Matic of Madison, Wisconsin). After 10 years in this dual position he managed as after—market division for Turlock Dairy ad Refrigeration and continued in that position for 12 years and close out his dairy equipment sales with a 2 year commitment to BECO dairy Equipment in Hanford, California.
Bruce's commitment to his Insurance client as never diminished and recently he joined Vermilion and Associates to make sure his client base is best served well into the future.
Bruce is married (Regina) and is the proud father of 5 kids, 10 grandchildren and 1 great-grandchild. He enjoys any time that serves others and keeps busy with time spent with Church duties and is Hospice Volunteer for Kindred Hospice in Tulare and Kern County.
Family time spent his cabin in the Sierras, fishing or hunting round out the circle of life for Bruce. "God has limited us only with the amount of time we have on earth. I do not intend to waste a minute of it."
---
Diane A. Vermillion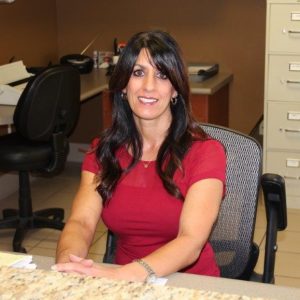 Diane A. Vermillion, CSR, licensed in Life & Health since 2003. After working in the law field for 10 years, I decided to go back to my roots in the insurance industry, which was my first job as a receptionist after graduating from high school.
I have been with Vermillion & Associates since 2002. I love working with people and pride myself on providing the best customer service that I can.
The insurance field is all about great customer service and making sure that our clients are satisfied and content with our services and products provided.
---
Alyssa D. Borges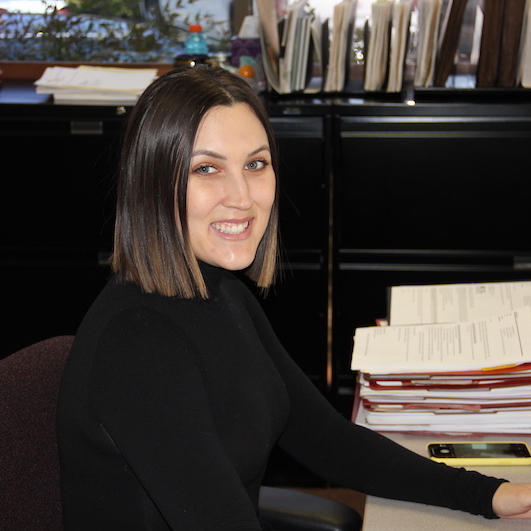 Alyssa Danee Borges, Marketing Director, the newest member to the Agency. Alyssa is happily welcoming the new platform by networking to bring in new clients and sustain relationships.
Alyssa comes from both creative and professional backgrounds. Working to reinvent the insurance view is new to our agency family as well as Alyssa. We are working together to find the best approach for our culture and clients.
She attended Fashion Institute of Design and Merchandising in Downtown Los Angeles, Ca. Four years of polished professionalism by Wells Fargo corporate offices she is seasoned to the task!
---
Need an insurance quote? Get in touch!
Access quotes from California's most trusted insurance carriers. It's comparison shopping at the click of a mouse.